The Best Vacation Destinations For Group Travel
Travel Planning
Posted by: Covington Travel 2 months ago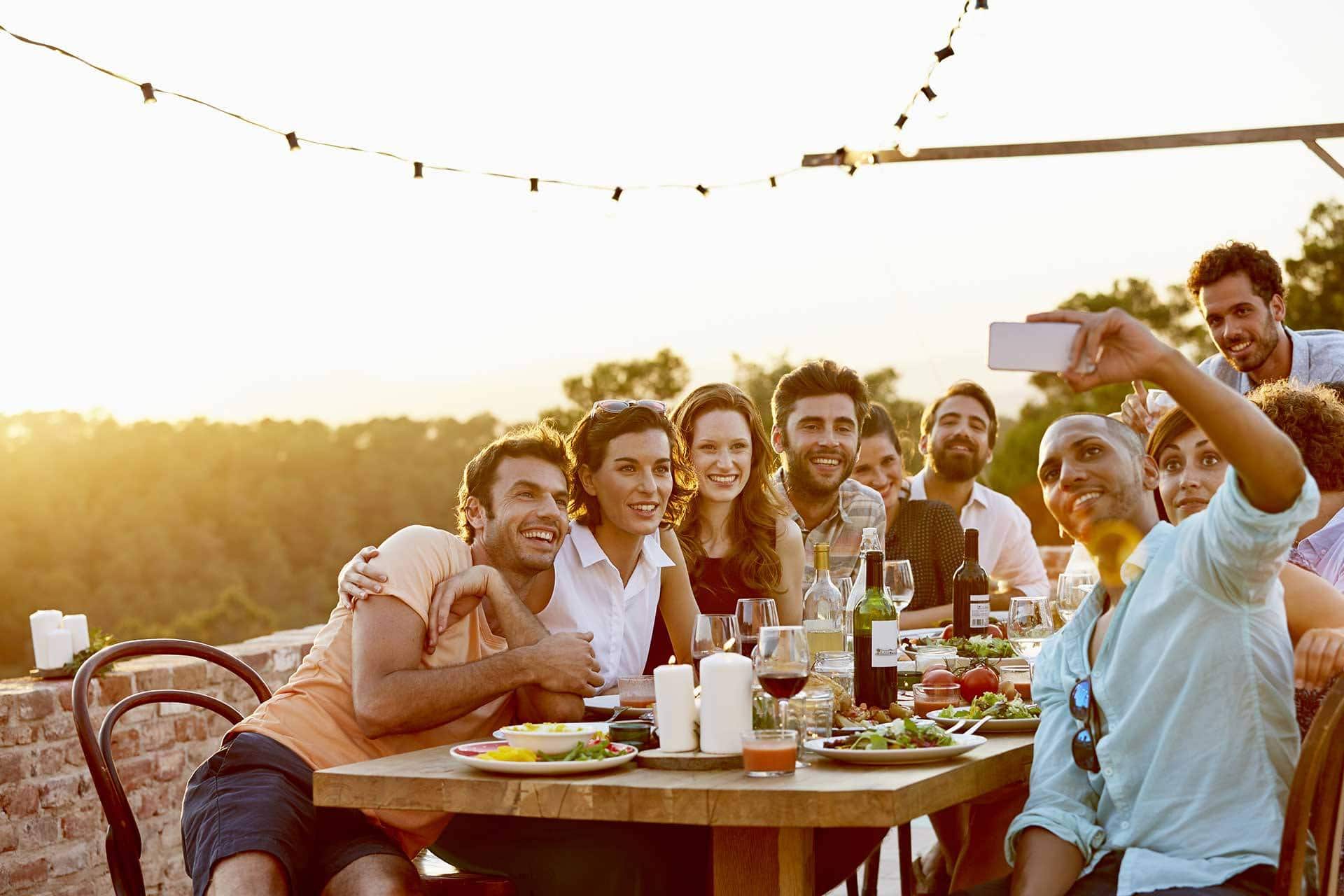 Whether you want to plan a getaway with a group of friends or have a large family who likes to travel together, we're here to help!
Take a look at our favorite vacation destinations we recommend for group travel below, then give us a call to start planning your next travel experience.
Destinations In The United States
If you don't want to travel internationally with a group, there are plenty of fantastic destination options within the United States you can enjoy.
Napa Valley, California
Well known for being a favorite destination for friend groups, adult family groups, and couples, California wine country has plenty to offer.
Bike tours, wine tastings, relaxing spas, hiking, fine dining, and nightlife are all available. There really is something for everyone in your group to enjoy in Napa Valley.
Nashville, Tennessee
Have a group who can't get enough live music? Nashville is overflowing with live music, one-of-a-kind restaurants, and exceptional ways to experience Music City.
New York City, New York
No group travel list would be complete without including New York. If you've never experienced the city, including excursions to the main tourist attractions like the Empire State Building, Times Square, Statue Of Liberty, and the Met Gallery.
If landmarks and museums aren't your thing, we'd recommend staying outside Manhattan in one of the boroughs. Enjoy eclectic restaurants, boutiques, hidden gems, and architecture tucked away in Brooklyn, the Bronx, Queens, or Staten Island.
New Orleans, Louisiana
There's a reason New Orleans is often at the top of everyone's list to visit with a group of friends. Jazz clubs in the French Quarter, incredible food you can't find anywhere else, and a party atmosphere on Bourbon Street can all be included in your group vacation.
International Destinations
Planning an international vacation for a group can be challenging. Trust your travel experience to our international travel experts and keep your vacation stress-free!
San Juan, Puerto Rico
You can't beat the beautiful Caribbean beaches in Puerto Rico and San Juan has the added charm of a Spanish Colonial city. San Juan is full of delicious food, tropical sights, and one-of-a-kind photo opportunities.
Playa del Carmen, Mexico
This gem of a vacation destination is located in the Yucatan Peninsula and is perfect for family travel as you can easily avoid the crowds of Cancun. Water adventures, including scuba diving across the bay in Cozumel, are popular excursions there.
Madrid, Spain
If you want to go further abroad, Madrid is a wonderful city to experience an abundance of art, music, and delicious local cuisine. Many of our clients have Madrid on their travel bucket lists, and since it's a city full of diverse attractions, it can be ideal for group travel.
Reykjavik, Iceland
Known as one of the most beautiful places on Earth, Iceland has become increasingly popular as a vacation destination. Reykjavik is the perfect spot to make everyone in your group happy. Experience music, art galleries, shopping, sandy beaches, and the splendor of the Northern Lights during a trip to Iceland.
London, England
Now is the time to start planning your winter vacations and London is the perfect destination for groups of friends and family, especially near Christmastime! Visit one of the famous Christmas markets and enjoy festivals in the city alongside castles, parks, and museums.
Ready To Get Started?
Whether you want your group to vacation in the United States or venture overseas, our Virtuoso Travel Advisors are always ready to help you create the best vacation experience possible.
Contact us today for more information about our vacation planning and travel consultation services!

From Home to Anywhere
You May Be Interested In: