How To Plan Your Next Trip To Cairns, Australia
Travel Planning
Posted by: Covington Travel 3 months ago
Cairns, Australia is known for its incredible attractions, including the Great Barrier Reef and World Heritage Daintree Rainforest. That alone makes it worthy of adding to your travel bucket list! However, the city and surrounding area have even more experiences to enjoy.
We recommend Cairns as an ideal vacation destination for our clients who love adventure travel, luxury resort destinations, family trips, honeymoons, and more. It really does have something for everyone!
If you're ready to explore everything a Cairns, Australia vacation has to offer, click below to talk to one of our travel advisors!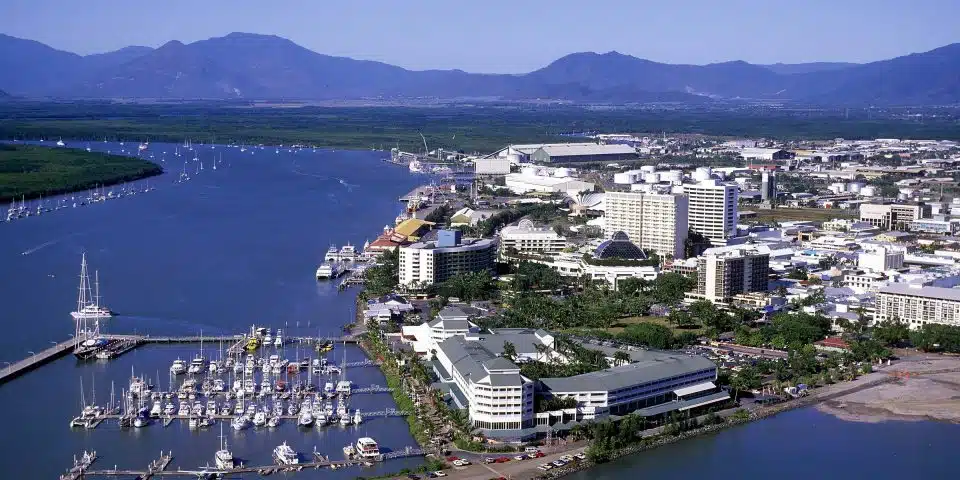 Our Recommended Cairns, Australia Vacation Experiences
Cairns, Australia is famous for being the "gateway to the Great Barrier Reef", but the area also has plenty of other experiences to enjoy once you've gotten your fill of snorkeling and exploring the exotic fish and coral.
Kuranda Scenic Railway & Skyrail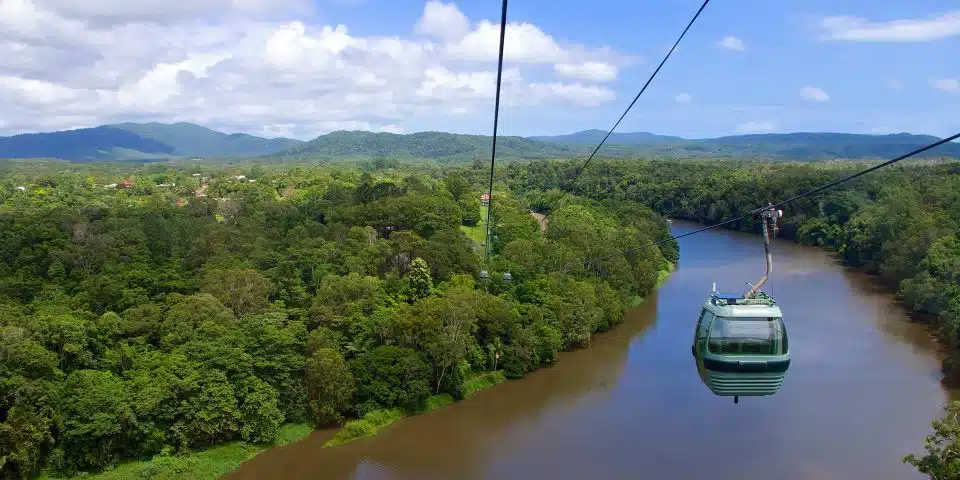 Only about 16 miles from Cairns, Kuranda is a charming, cozy village that feels like it's hidden from the world. It's a beautiful area to explore from above, using the Skyrail Rainforest Cableway on your way to the Kuranda Scenic Railway.
The Skyrail takes you up the mountain, stopping at Red Peak to enjoy the picturesque Barron Falls while the Railway takes you back down the mountain. The 19th-century railway travels through the rainforest and waterfalls of Barron Gorge, giving you the perfect way to experience the rainforest.
Fitzroy Island
This beautiful tropical paradise houses one-of-a-kind resorts and facilities designed to help visitors enjoy beautiful beaches, rainforests, marine life, and more.
Fitzroy Island is located 45 minutes from Cairns and is ready to welcome visitors for day trips or longer stays at their boutique resort on the island.
Fitzroy Island is a National Park, featuring sheltered waters that provide opportunities for glass-bottom boat tours, scuba diving directly off the beach, snorkeling with sea turtles, and unique hiking trails.
World Heritage Daintree Rainforest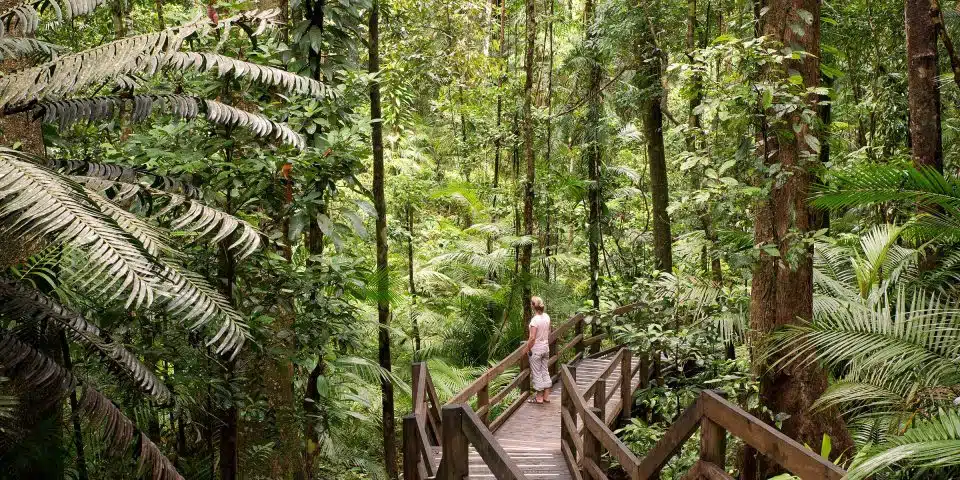 Daintree Rainforest is the largest rainforest in Australia and has become a popular day trip for anyone visiting Cairns.
You can experience this unique rainforest, home to animals and plants found nowhere else in the world, in a variety of ways:
A River Cruise
Dubiji Boardwalk Trail
Mardja Botanical Walk
A Crocodile Cruise (get an up-close view of saltwater crocodiles)
Aboriginal-Guided Hike
Nighttime Nature Tour
Swim With Minke Whales
The Great Barrier Reef is full of incredible aquatic life unique to Australia, and it is the only place in the world where you can swim with dwarf minke whales. A trip to Cairns wouldn't be complete without the experience!
You can swim with the whales using snorkels or scuba diving equipment, as a small number of tour boats have a special license to take visitors out to swim with the whales.
Great Barrier Reef Day Tour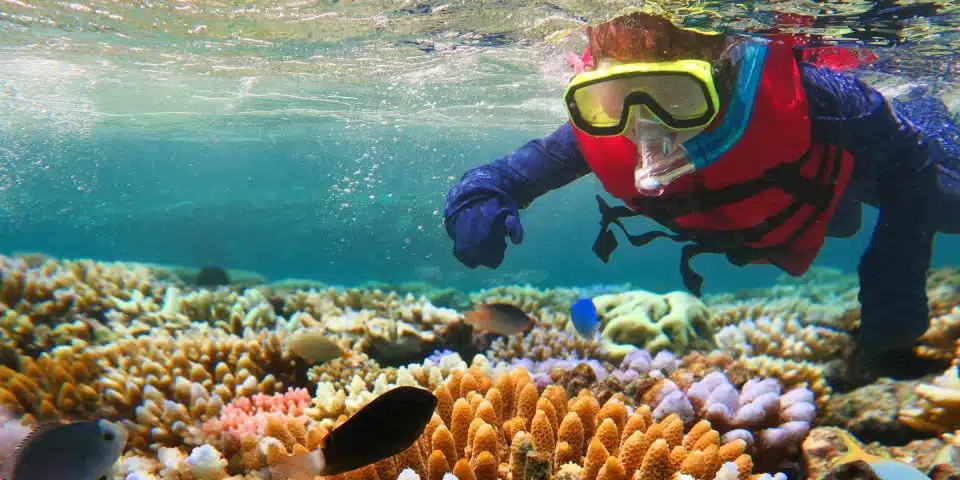 If you plan a vacation to Cairns, Australia, taking at least a day to explore the Great Barrier Reef is something we recommend to just about all of our clients. It truly is an unforgettable experience you can't have anywhere else on the planet.
There are a variety of ways to explore the reef, and plenty of options to choose from when it comes to the length of the boat tour, whether you want to snorkel or scuba dive, and what part of the reef you want to explore.
Ready To Get Started?
If you've been considering checking Cairns, Australia off your travel bucket list, now is the time to start planning your trip with us!
Our Virtuoso Travel Advisors are always ready to help you create the best vacation experience possible. Contact us today for more information about our vacation planning and travel consultation services.

From Home to Anywhere
You May Be Interested In: