Visit Maui This Year
Travel Planning
Posted by: Covington Travel 9 months ago
If a Maui vacation has been on your bucket list, now is the perfect time to plan your trip! The Hawaiian islands have something for every type of traveler to enjoy, and Maui is known for its gorgeous beaches, diverse rainforests, delicious cuisine, and the awe-inspiring Haleakala National Park.
Don't put off planning your dream vacation to Maui, click below to talk to one of our travel advisors today!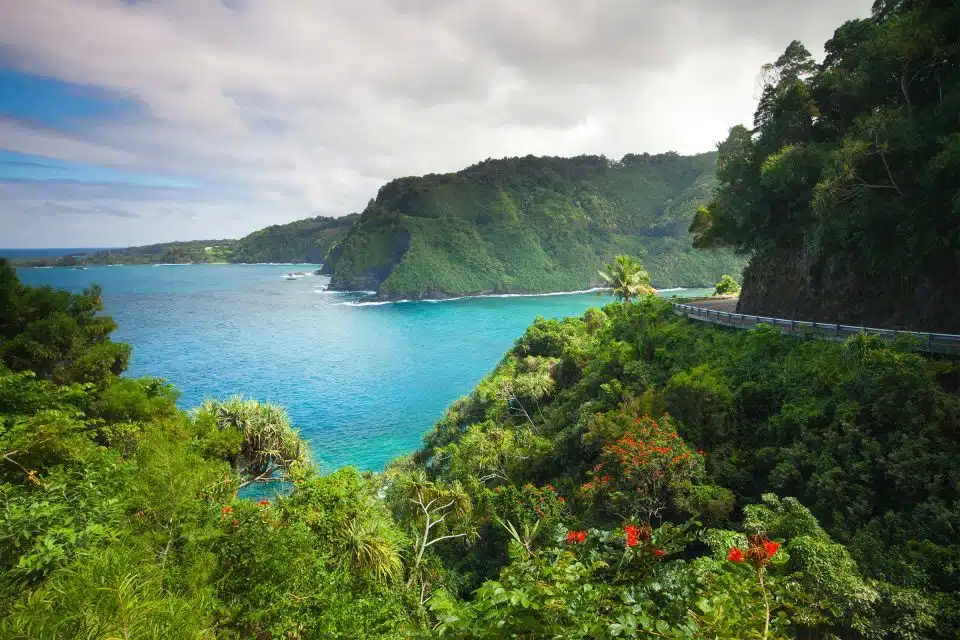 The Best Features Of Maui
We love recommending Maui as a vacation destination because it really does have something for everyone to enjoy. Its beautiful setting supplies visitors with a seemingly endless supply of beaches, waterfalls, jungles, gardens, and unique island experiences.
Maui has a variety of resort areas to choose from and you can enjoy the sunshine and beautiful weather year-round.
Below are eight of our favorite experiences to recommend to our clients while planning their best Maui vacation.
Active Adventures
Snorkeling
Snorkeling is one of the most popular activities in Hawaii and in Maui, snorkeling enthusiasts love to explore the Molokini Crater. This volcanic crater is a Marine Life Conservation District and provides a variety of tours so you can get up close to a variety of ocean life.
Cycling Down Haleakala
Haleakala National Park is home to a dormant volcano crater and features breathtaking views of desert-like landscapes, a waterfall-filled oasis, and sacred traditional sites.
There are many sights to be seen in Haleakala and you can experience the park on foot or by bike. If you cycle the Pipiwai trail at sea level, you get to experience the bamboo forest and visit Waimoku Falls.
Visit Wai'anapanapa State Park
This beautiful black sand beach is one-of-a-kind as the shoreline is made of volcanic sediment. The stark contrast between the black sand and bright blue ocean waves creates stunning views and photo opportunities. You can also explore two freshwater caves along the park's primary trail.
Cultural Experiences
Attend A Luau
No matter where you are staying in Maui, you can experience a traditional luau. Learn about Hawaiian traditions, experience delicious food, and participate in games, musical performances, and hula dance presentations.
Drive Down Hana Highway
The road to Hana has over 600 hairpin turns that lead you to the most remote corner of the island. This road has become hugely popular and you can see parts of Maui that aren't typically accessible! You can download an app to guide you or hire a tour guide.
Island Tours
Helicopter Tours
If you want to get one-of-a-kind views of the entire island, a Maui helicopter tour is your best choice. 80% of Maui can only be seen from the air, so enjoying this birds-eye view is a real treat. Tours range from 45 minutes to hours depending on the sights you'd like to see.
Submarine Excursions
Submarine tours are the perfect solution for anyone who wants an up-close view of the ocean and its creatures but doesn't want to scuba dive. Submarine tours are comfortable and accessible, allowing entire families to experience Maui's ocean life.
Whale Watching (during winter months)
Did you know that Hawaii is the only place in the United States where humpback whales mate, calve, and take care of their young? Maui is one of the best places to whale watch, often hailed as the best in the world.
Ready To Plan Your Maui Vacation?
Maui provides an incredibly diverse number of experiences to enjoy, and now is the perfect time to start planning your next vacation! If you're ready to get started, our Virtuoso Travel Advisors are always ready to help you create the best vacation experience possible.
Contact us today for more information about our vacation planning and travel consultation services.

From Home to Anywhere
You May Be Interested In: