Take An Unforgettable Paris Vacation
Travel Planning
Posted by: Covington Travel 7 months ago
A trip to Paris, France is one of the most popular travel bucket list vacations for our clients. There are so many things to see and experience in Paris, it can be hard to narrow down your must-see items!
If you've dreamed of taking a trip to the City of Light, get in touch with us right away to start planning your unforgettable Paris vacation.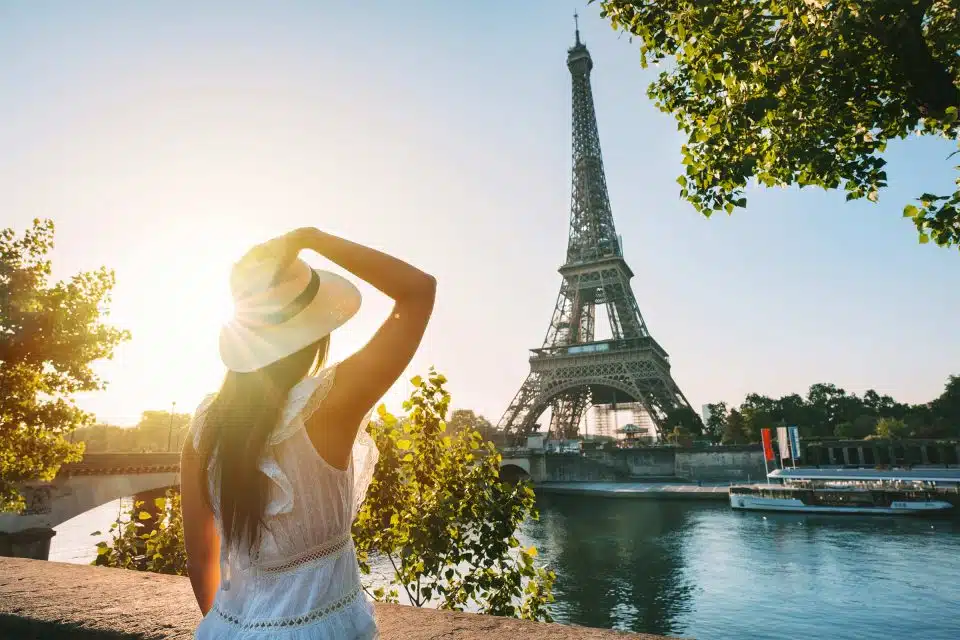 Paris Attractions You Won't Want To Miss
Paris is known as one of the most beautiful cities in the world, full of one-of-a-kind architecture, art, high-quality food, and modern accommodations. Whether you plan to visit once or want to plan return trips, you'll never run out of new things to see and experience in Paris.
With so many things to experience, it can be overwhelming to decide what to see first and what to be sure to include in your vacation experience. Below are our top 9 favorite attractions and experiences we recommend our clients enjoy when they visit Paris.
Tour of Versailles and Giverny
The breathtaking Palace of Versailles is one of the most famous tourist attractions in France and Giverny is the birthplace of Impressionism, home of Claude Monet. Both places should be on your itinerary for an unforgettable Paris vacation and can often be experienced as a combined tour excursion.
Eiffel Tower
Can anything really top seeing the Eiffel Tower in person? You can purchase tickets to climb the tower and experience unforgettable views. If heights aren't your favorite thing, you can still experience the beauty of the Eiffel Tower from the surrounding gardens.
Seine Cruise
Cruising down the Seine River gives you a completely unique view of Paris, as you can experience monuments like the Eiffel Tower, Notre Dame Cathedral, the Conciergerie, and more. Cruises and tours are offered at a variety of times throughout the day and often include delicious meals.
Louvre
The Louvre is the largest art museum in the world, home to original masterpieces you can't see anywhere else. The unique design of the museum makes it impossible to miss, as it is comprised of three pyramids that have become iconic landmarks recognized worldwide.
Musee d'Orsay
Formerly a railway station, the Musee d'Orsay along the Seine River is now one of the most well-known art museums in the world. The museum displays art collections from 1848 – 1914, including photography, paintings, sculptures, and more. It also is the home to the largest collection of Impressionist and Post-Impressionist masterpieces in the world.
Sacre Coeur & Montmartre
Sacre-Coeur Basilica stands at the highest point in Paris, located at the top of Montmartre Hill. The entire area is beautiful and full of unique history and art to experience. Sacre-Coeur Basilica is known for its towering domes.
Avenue des Champs-Elysees
The most famous place to shop in Paris is the Avenue de Champs-Elysees. This street is full of cafes, restaurants, shops, and theaters. It's the best place to visit in Paris if you're looking for a luxurious shopping experience among Parisian fashionistas.
Arc de Triomphe
Once you've finished shipping along Avenue des Champs-Elysees, you can't miss the Arc De Triomphe. This monument commemorates soldiers who fought in the French Revolution and Napoleonic Wars. Climb the stairs (only 280 of them!) to reach the top and experience a beautiful view of the city.
Place de la Concorde
At the end of the Champs-Elysees is the Palace de la Concorde. It was originally known for being an execution site during the French Revolution, as Lous XVI and Marie-Antoinette faced the guillotine there.
It is located in the center of Paris, bordering the Seine, and is full of breathtaking sculptures, fountains, and also La Grande Roue, the biggest Ferris wheel in France just outside the gates of Jardins des Tuileries.
Ready To Get Started?
Paris is a beautiful city full of culture with one-of-a-kind sights and experiences. Now is the perfect time to start planning your Paris vacation! If you're ready to get started, our Virtuoso Travel Advisors are always ready to help you create the best vacation experience possible.
Contact us today for more information about our vacation planning and travel consultation services.

From Home to Anywhere
You May Be Interested In: