Explore Stockholm This Year
Travel Planning
Posted by: Covington Travel 6 months ago
If you've never considered Sweden as an ideal vacation destination, you might be missing out! Stockholm is the capital of Sweden and is well-loved by travelers due to its beautiful architecture, relaxing green spaces, and charming urban atmosphere.
Stockholm is spread across an entire chain of islands, so no matter where you explore you'll have beautiful waterfront views! If you're ready to experience this unique European city, give us a call to start planning your Stockholm getaway.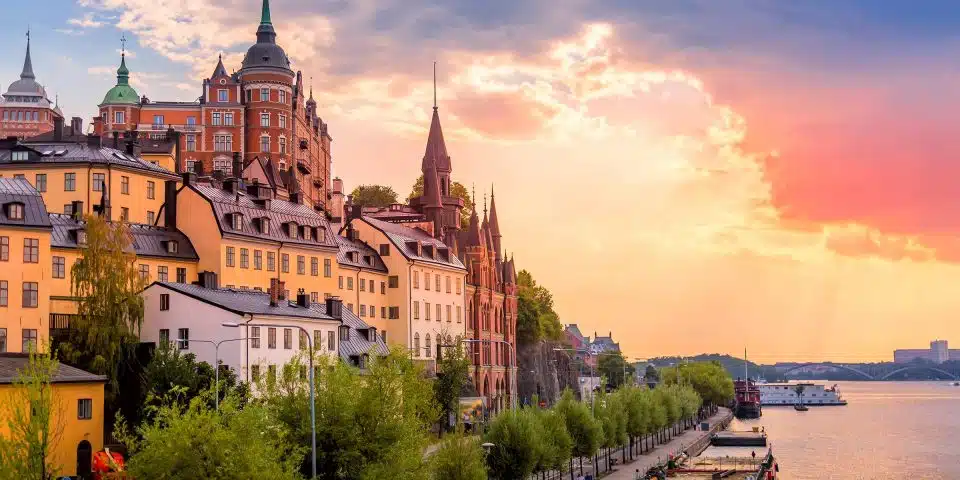 Must-See Stockholm Attractions
Stockholm is a beautifully built city with incredible architecture you can't miss, including Old Town, the Royal Palace, the Opera House, and more. But the city is more than pretty buildings, you don't want to miss out on our favorite attractions when you visit!
Tour Of Old Town (Gamla Stan)
Old Town in Stockholm is well-known for its cobblestone streets, colorful buildings, and unique history. There are a variety of walking tours available where you can discover the hidden stories of this area of the city featuring medieval and Renaissance architecture.
Royal Palace Tour
The royal palace is open year-round to the public and is a combination of the king's royal residence, workplace, and a historic monument. There are many interesting things to see when touring the palace, including the Treasury and Gustav III's Museum of Antiquities.
If you visit during the summer, the Royal Chapel is open to the public, along with the royal burial church nearby.
Take A Coffee Break
In Sweden, coffee breaks (referred to as "fika"), are a huge part of the local culture. It's an opportunity to slow down and relax over a cup of coffee and a treat like kanelbulle (cinnamon bun), or other delicious baked goods by yourself or with friends and family.
Stockholm has an abundance of restaurants and cafes where you can enjoy delicious Swedish baked goods and pastries during your fika each day.
Visit The Vasa Museum
The Vasa Museum is one of the most popular maritime museums to visit in Europe and is accessible by train, bus, car, or ferry boat. The museum features audio guides in a variety of languages and even has recorded guides specifically designed for children to enjoy.
The museum displays the only nearly fully intact 17th-century ship that has ever been salvaged. It sunk in 1628 and is joined by four other museum ships moored in the harbor outside the museum.
Shop At Local Food Markets
One of the best ways to experience Swedish cuisine in Stockholm is to wander through its variety of food markets. The markets are full of local produce, cured meats, local cheeses, pastries, and unique gifts to bring home.
The three main markets to visit in Stockholm are Hötorgshallen, Söderhallarna, and Östermalms Saluhall.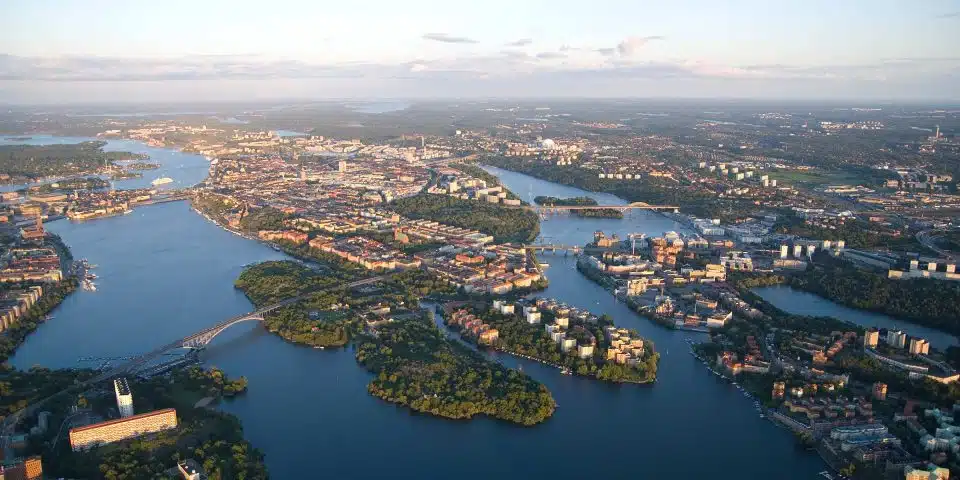 Sail The Archipelago
Sailing tours are a wonderful way to experience a unique perspective of Stockholm. There are a variety of tours available, including a full-day excursion where you can help steer and crew the ship alongside an expert guide and sailing captain.
Many tours include a delicious Swedish lunch and provide opportunities to disembark and explore picturesque islands, rocky shores, and even brave a dip in the chilly ocean waters.
The World's Longest Art Exhibit
The subway in Stockholm is often referred to as "The World's Longest Art Exhibit" because 90 of the city's 100 subway stations include beautifully unique art installations, paintings, sculptures, relics, and other works by more than 150 artists.
This transformation of the subway system began in the 1950s and includes a diverse number of themes and artistic mediums.
Ready To Get Started?
Stockholm is a beautiful city full of culture with one-of-a-kind sights and experiences. Now is the perfect time to start planning your Swedish vacation! If you're ready to get started, our Virtuoso Travel Advisors are always ready to help you create the best vacation experience possible.
Contact us today for more information about our vacation planning and travel consultation services.

From Home to Anywhere
You May Be Interested In: