How To Experience The Best Train Vacation
Travel Planning
Posted by: Covington Travel 6 months ago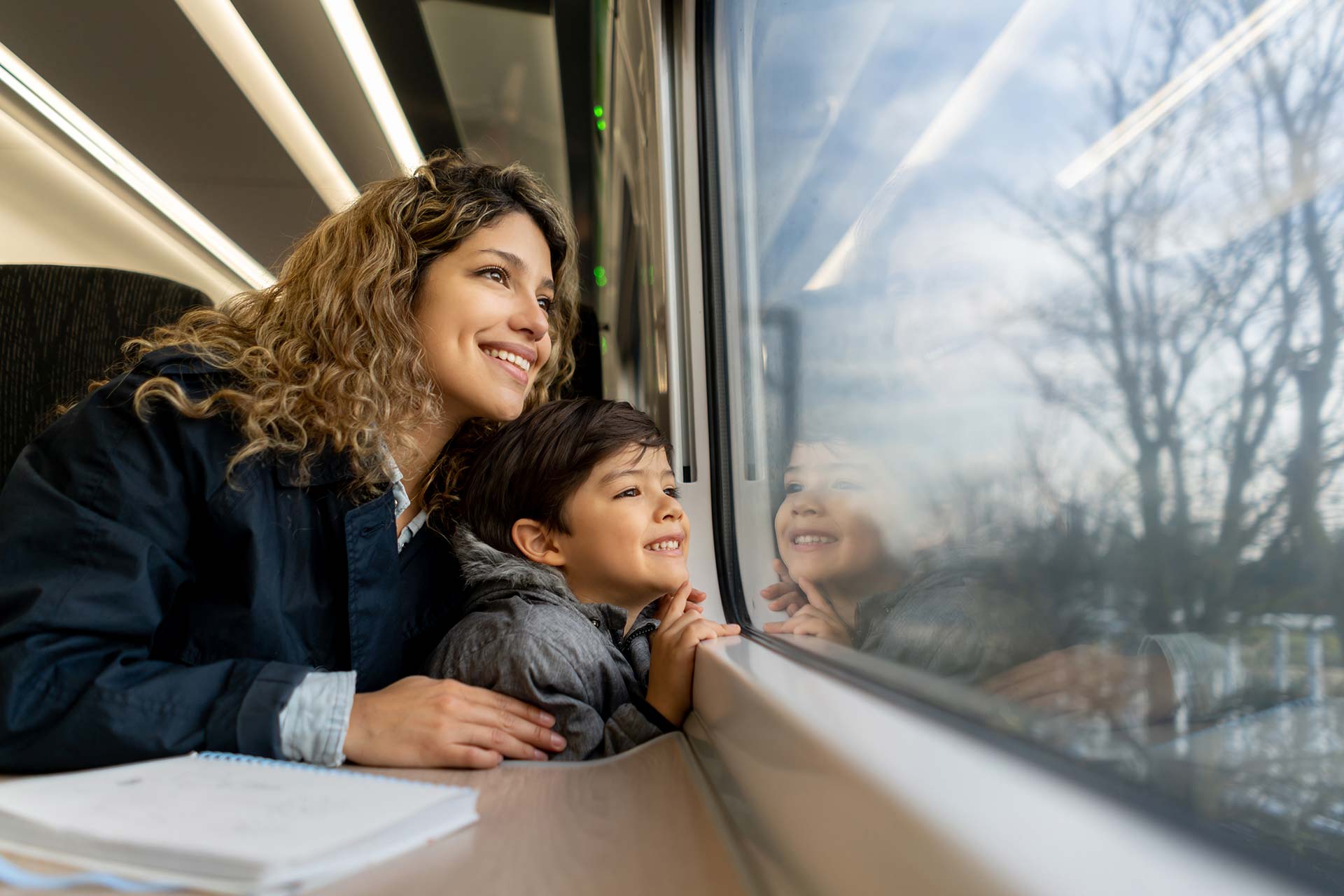 Traveling by train can be more about getting from point A to point B. It really is a way to turn your entire journey into a vacation, not just the destination.
While train travel is widely popular and available around the world, this blog post is specifically going to focus on North American train travel.
With international travel restrictions fluctuating due to COVID, planning a domestic travel experience could be the perfect way to vacation this year.
AMTRAK Train Vacation Options
AMTRAK train travel is one of the most widely available railway systems in the United States. You can experience thirty routes throughout traveling to over 500 destinations across 46 states!
Traveling by train as a family can be an ideal alternative to the stress flying with young children can bring. When traveling by train, kids can get out of their seats, move around, explore other areas of the train and even comfortably sleep overnight.
Train travel can also be more versatile. For example, our Virtuoso Travel Advisors regularly book a one-way train trip for our customers and then schedule a flight back home at the end of their vacation.
Grand Canyon Railway
One of our favorite adventure experiences to recommend is the Grand Canyon Railway. This train runs from Williams, Arizona to the Grand Canyon. There are one, two, and three-day options for this historic train.
This is a train ride that isn't just about transportation, it's about the experience! It features western-style musicals, cowboy characters, vintage rail cars, and more.
Once you arrive at the Grand Canyon there are a wide variety of activities to explore, including mule rides, hiking, guided tours, raft trips, and more!
Napa Valley Wine Train
This train is way more than "just" a train. During your trip you get to experience elegant travel accommodations along with gourmet food, stopping at wineries along the way.
It's the perfect day-trip excursion that allows you to experience all Napa Valley wineries and fine dining have to offer without having to drive yourself.
Canadian VIA Rail
Similar to the AMTRAK system in the United States, VIA Rail provides train travel options across Canada. Experience the beauty of Canada during your scenic journey that travels through the Rockies, Maritimes, and Canada's classic city destinations.
Rocky Mountaineer
If you're considering booking an Alaskan cruise, enjoying a train ride through the Canadian Rockies could be an ideal addition to your adventure. It is a daylight-only train with a stay in a comfortable hotel halfway through your journey.
Ready To Get Started?
Whether you want to ride a train for your entire vacation experience or would rather book a journey as a part of a larger vacation, our Virtuoso Travel Advisors can help!
Contact us today for more information about our vacation planning and travel consultation services.

From Home to Anywhere
You May Be Interested In: