How To Experience The Best Cancun Vacation
Travel Planning
Posted by: Covington Travel 11 months ago
Cancun is one of the most popular vacation destinations, and it's easy to see why! This gorgeous Mexican vacation paradise is located by the shore of the Caribbean Sea on the Yucatan Peninsula. 
Cancun vacations are well-known for beautiful views, stunning beaches, luxury resort experiences, and incredible adventure travel opportunities.
If you've been considering planning a Cancun vacation this year, give us a call to get started!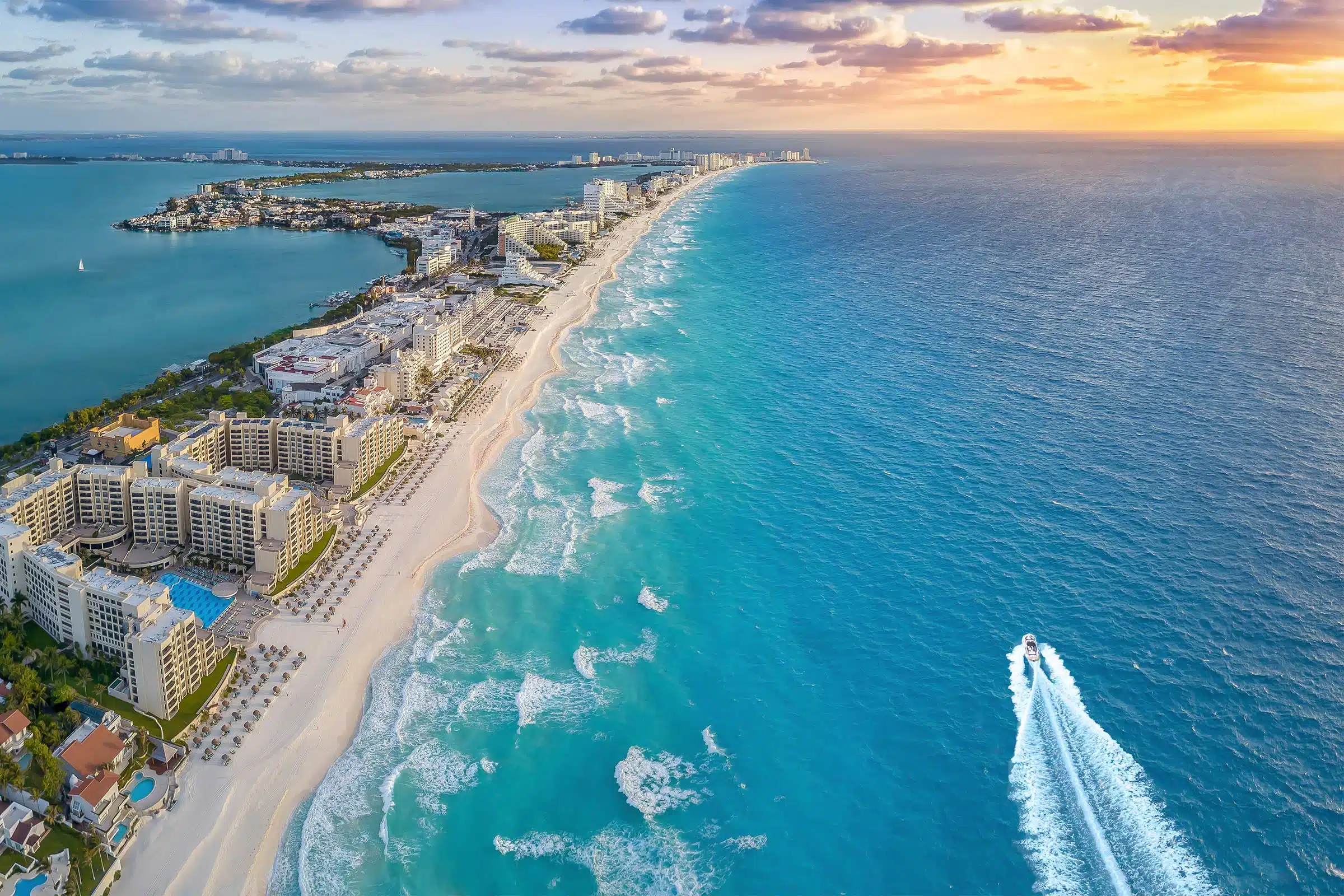 The Best Features Of Cancun, Mexico
The reason Cancun is such a popular destination is it really does have something for everyone to enjoy. Its popularity with tourists and vacationers means that there is a vibrant resort and hotel industry designed to support more than 2 million visitors each year.
You can choose from boutique hotels, all-inclusive resorts, and private rentals all located within the 14-mile stretch called "The Hotel Zone", just 15 miles from the airport.
Cancun has so much to offer, it makes it the perfect place for family vacations, honeymooners, adventure travelers, and those seeking out a luxury resort experience designed to pamper and relax.
Below are our top three favorite experiences to recommend to our clients while planning their perfect Cancun vacation.
Catamaran Tour Of Isla Mujeres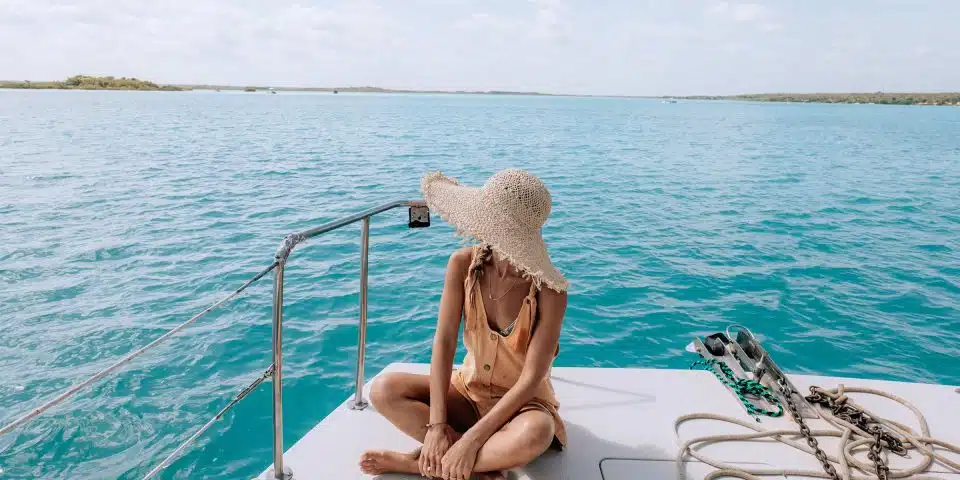 Isla Mujeres is a beautiful island 8 miles off the coast of Mexico. A catamaran cruise is a perfect way to experience the crystal clear Caribbean waters on the short journey to the island.
Once you're on Isla Mujeres, snorkeling, swimming, sunbathing, and popular beach activities are available to enjoy. Private catamaran charters are available and you can even combine them with a trip to an eco-adventure park.
No matter how you want to experience the tour, there's the best fit for you: catamaran charters with an open bar, a sailing tour complete with snorkeling and lunch, luxury multi-deck catamaran experiences, and even a snorkeling and dancing cruise.
Explore Cancun On An ATV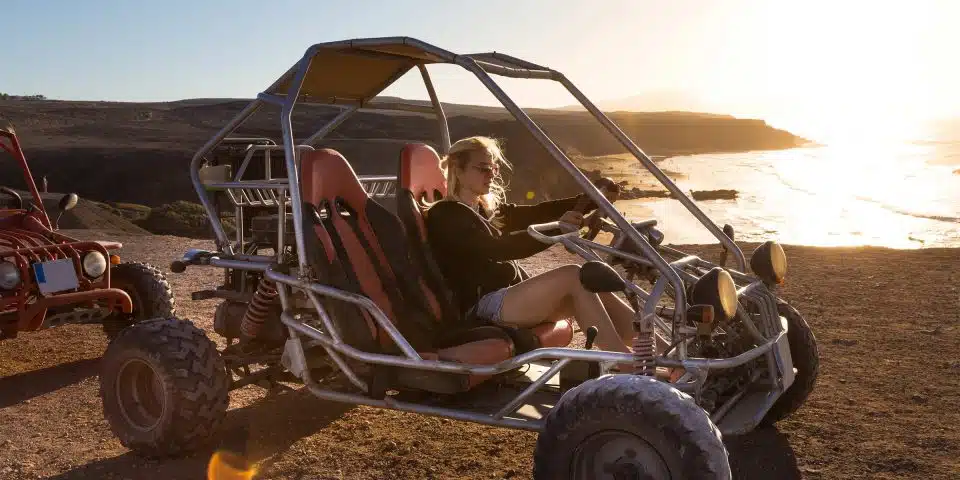 Why tour Cancun and the surrounding area from inside a bus or car when you can experience it on an ATV? Perfect for adventure travelers, ATV tours create memories that will last a lifetime.
ATV tours are often combined with jungle excursions that include zip-lining, a visit to the extreme eco-adventure park, horseback riding, and more as you explore ruins and other local sites.
Discover Cenotes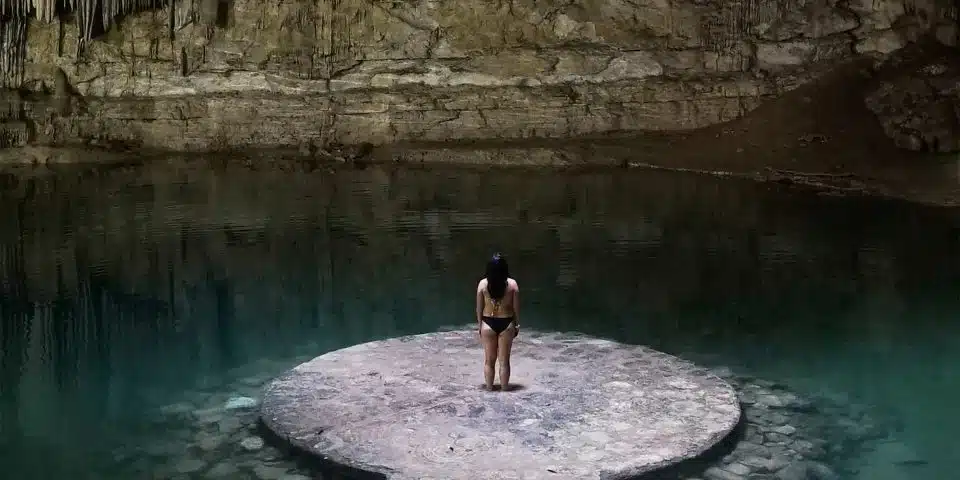 A cenote, pronounced seh-NO-tay, are water-filled sinkholes that naturally occur in limestone rock when an underground cave collapses in on itself and exposes the groundwater underneath.
There are thousands of these cenotes across the Yucatan peninsula and several are easy day trips from Cancun near the Mayan ruins.
You can explore these natural pools by swimming, diving, snorkeling, cliff-jumping, scheduling tours, and visiting adventure parks like Cenote Selvatica.
Tour The Mayan Ruins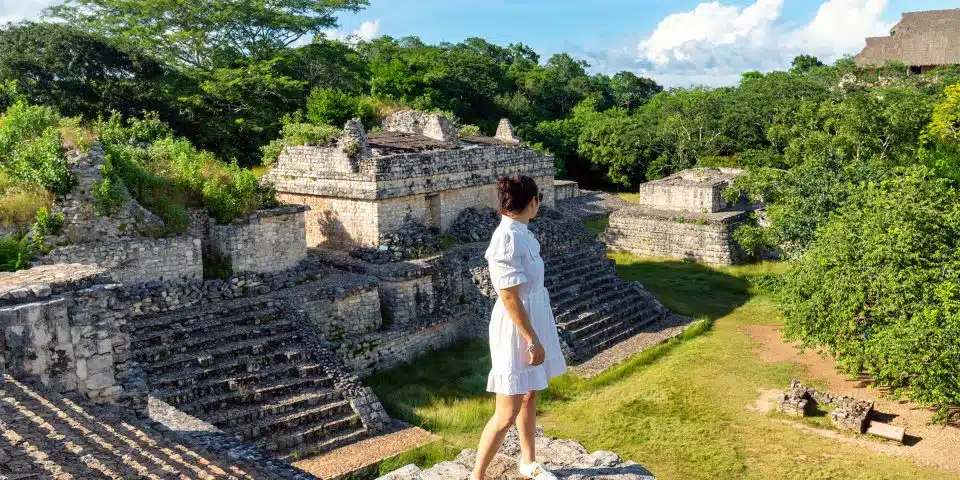 Cancun is an area in Mexico with a rich cultural history. Some of the world's most significant archaeological sites are less than a day's ride from Cancun. You can tour Mayan ruins like Coba, Tulum, Chichzen Itza (one of the new Seven Wonders Of The World), and more.
If you'd rather stay closer to Cancun, there is still history to explore. The Musea Maya provides a detailed overview of local history with the archaeological site of San Miguelito nearby.
If you choose to take a tour outside Cancun, many include delicious Yucatan food experiences, friendly guides, and comfortable round-trip transportation.
Ready To Get Started?
Cancun offers an incredibly diverse number of experiences to enjoy, and now is the perfect time to start planning your next vacation!
If you're ready to get started, our Virtuoso Travel Advisors are always ready to help you create the best vacation experience possible.
Contact us today for more information about our vacation planning and travel consultation services.

From Home to Anywhere
You May Be Interested In: